After seeing a local animated short film that had reached over 30 millions views on YouTube, Southeastern Guide Dogs thought it would be great to have their own viral short film featuring their amazing dogs. After sharing these thoughts with us, we carefully proceeded to manage expectations, after all you can't just willingly make a viral, there's too many factors we don't control. "We would love to get one million views" said CEO Titus Herman. Well, Pip has now over 200 million views on YouTube alone, and still counting!
We received a screenplay written by David Kilgo, Richard Mather and Leslie Rowe based on a story by Titus Herman, so we started by storyboarding the entire film and putting an animatic together. Even though the script was great from the beginning, we made a few tweaks in order to make sure the story worked as well on the screen as it did on the page. The main challenge was to make the story and all its nuances read perfectly clear. The comedy, drama and action all had to be balanced just right for the film to be effective, and since we wanted it to be a global film, we had to achieve all this without the use of dialogue.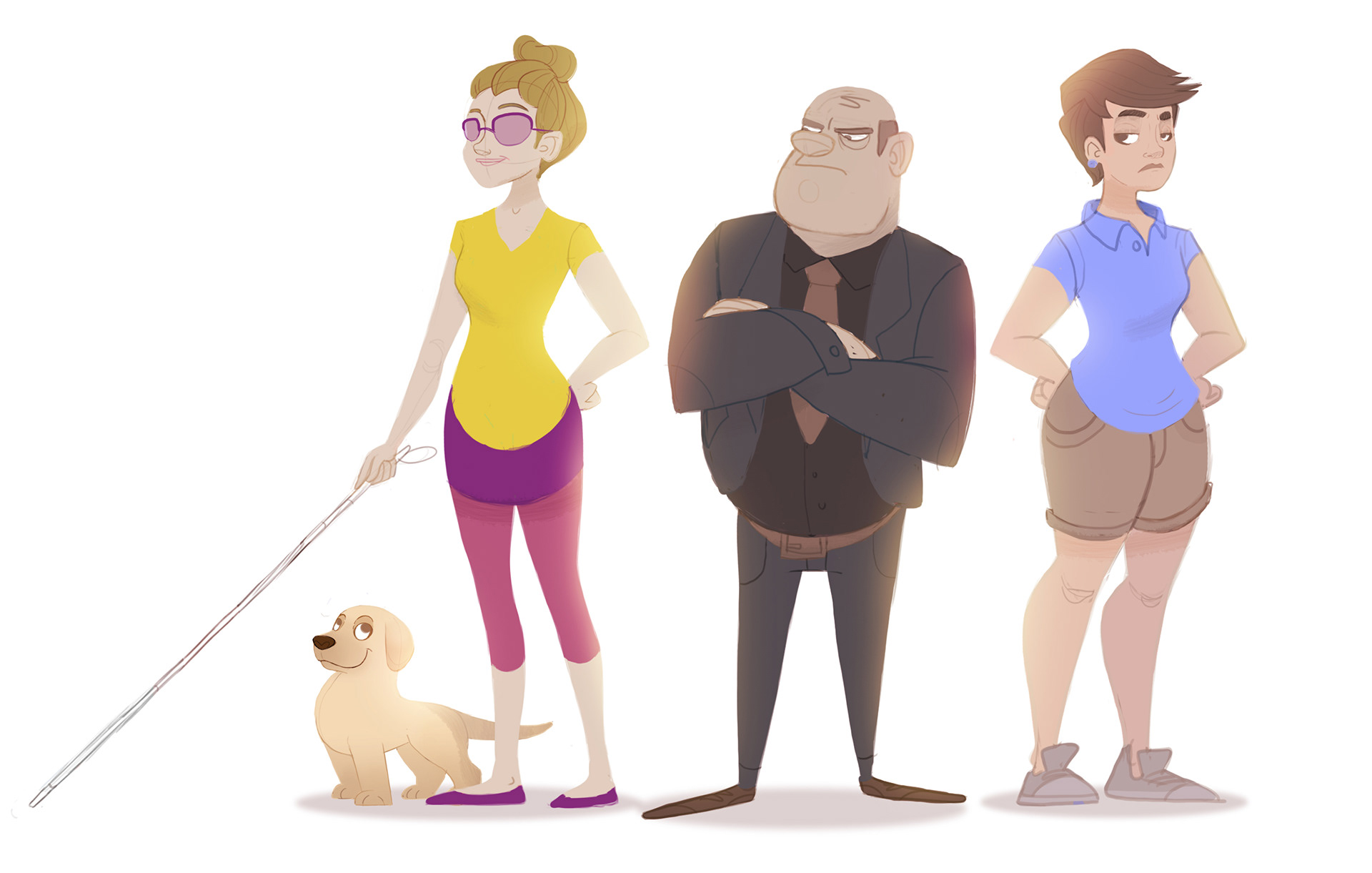 With such a short time to tell the story, we needed the character designs to convey their personalities as quickly as possible. The talented Estrela Lourenço made an amazing job exploring these characters and providing us with different options to choose from. Meanwhile, Silvia Brujas and our animation supervisor Ferran Casas took care of the set and prop designs, based on references from the actual Southeastern Guide Dogs Florida campus, as well as other non related references we decided would work well on the film.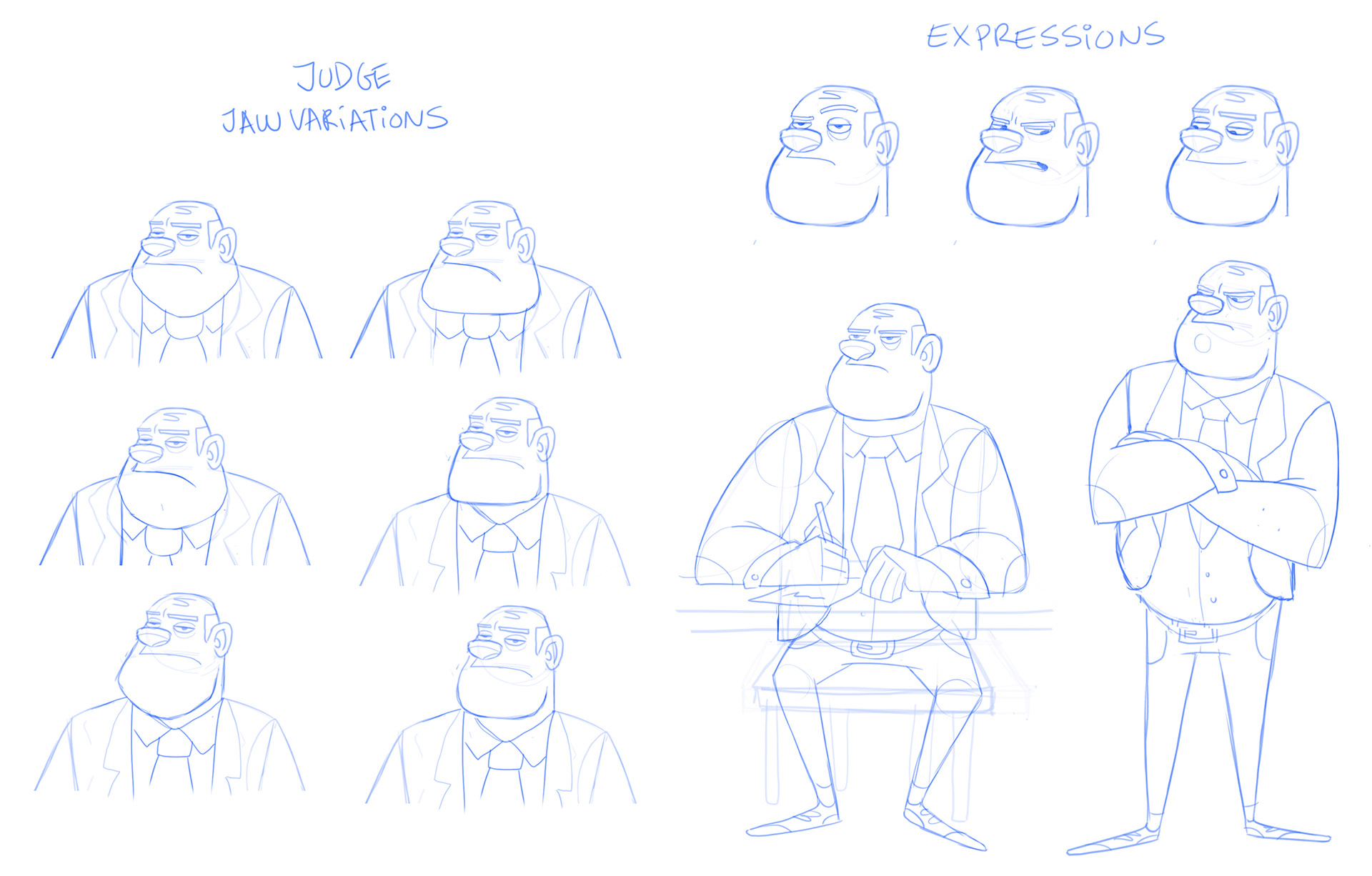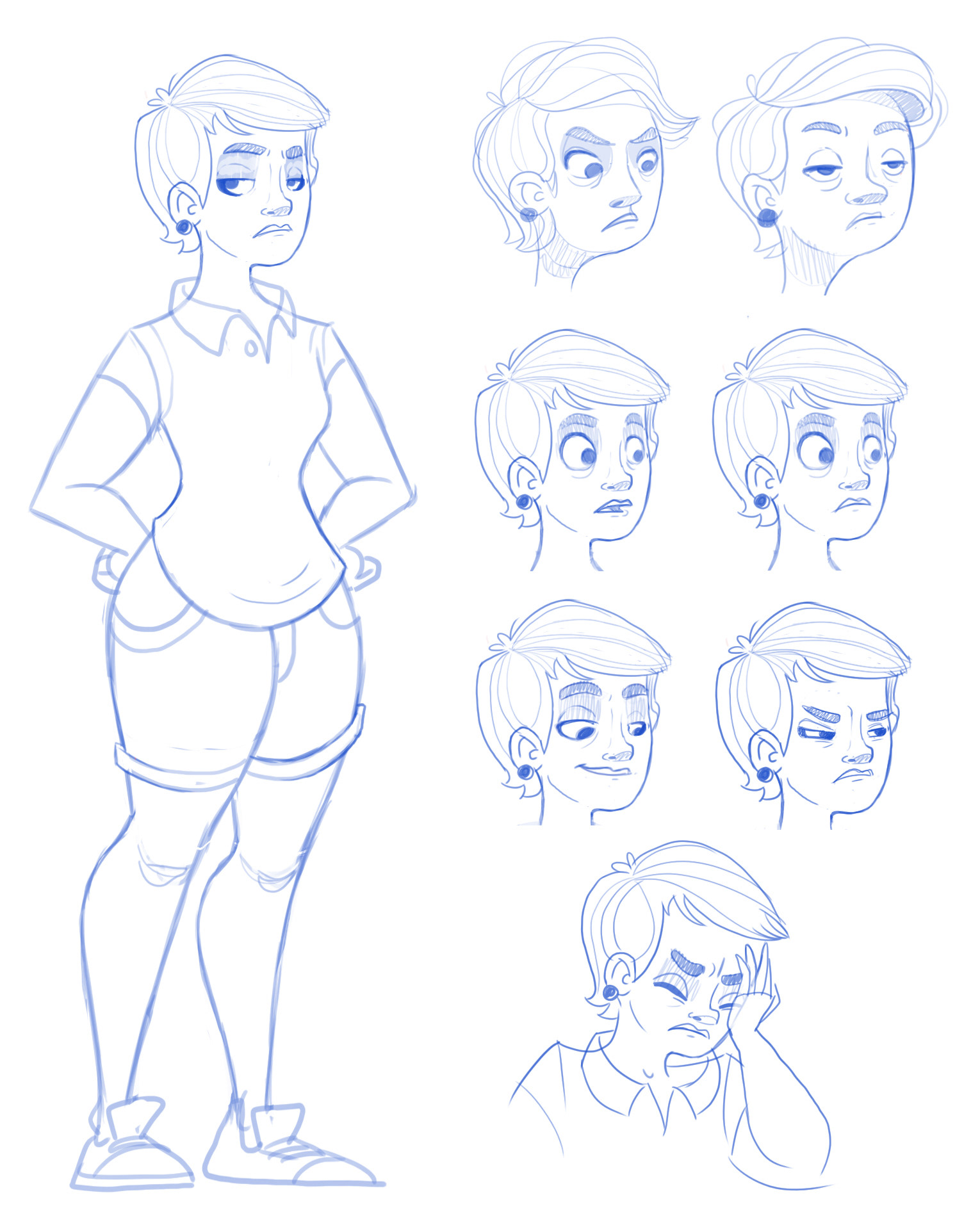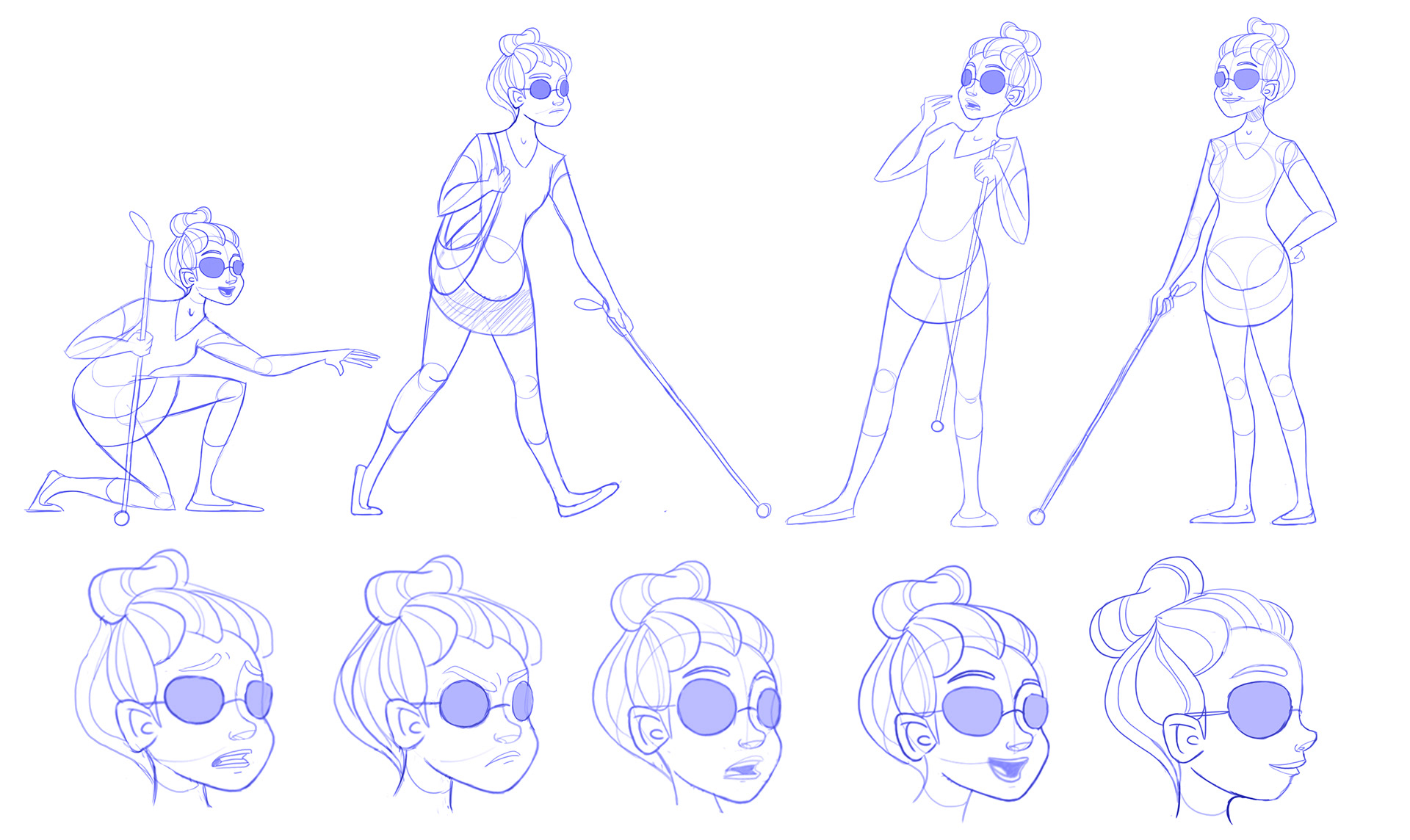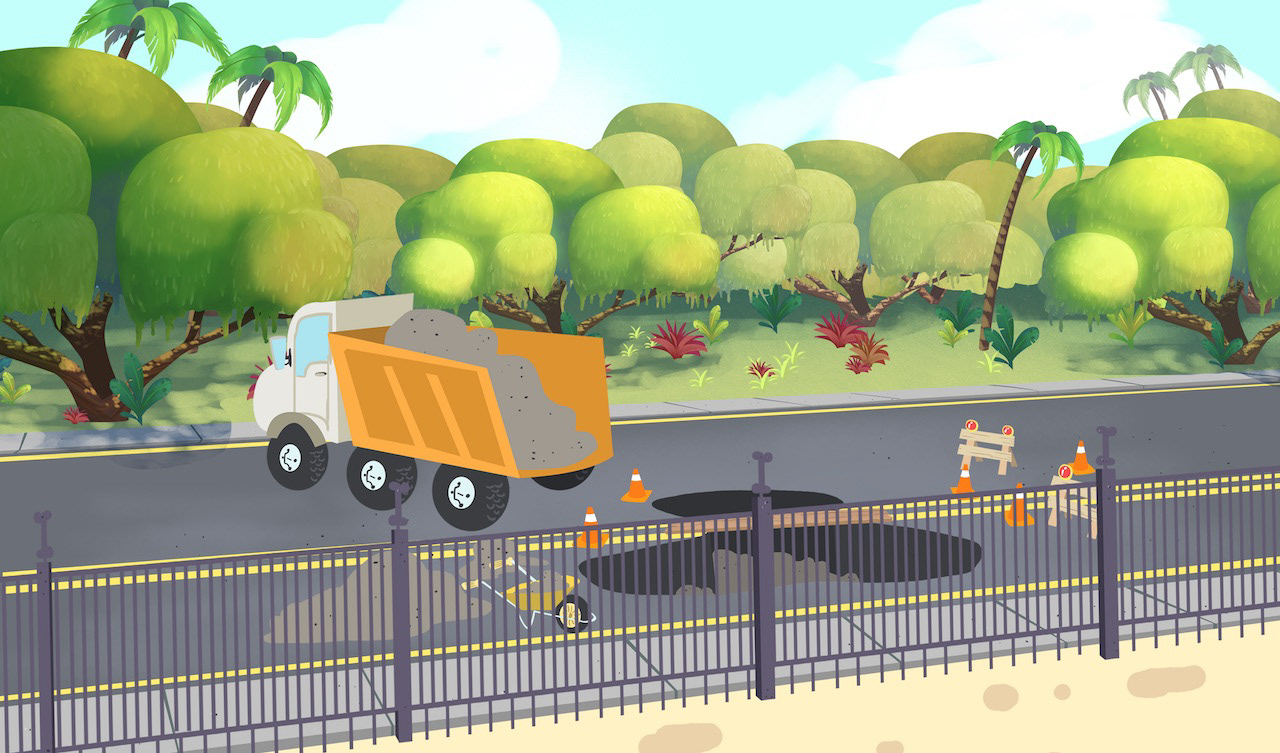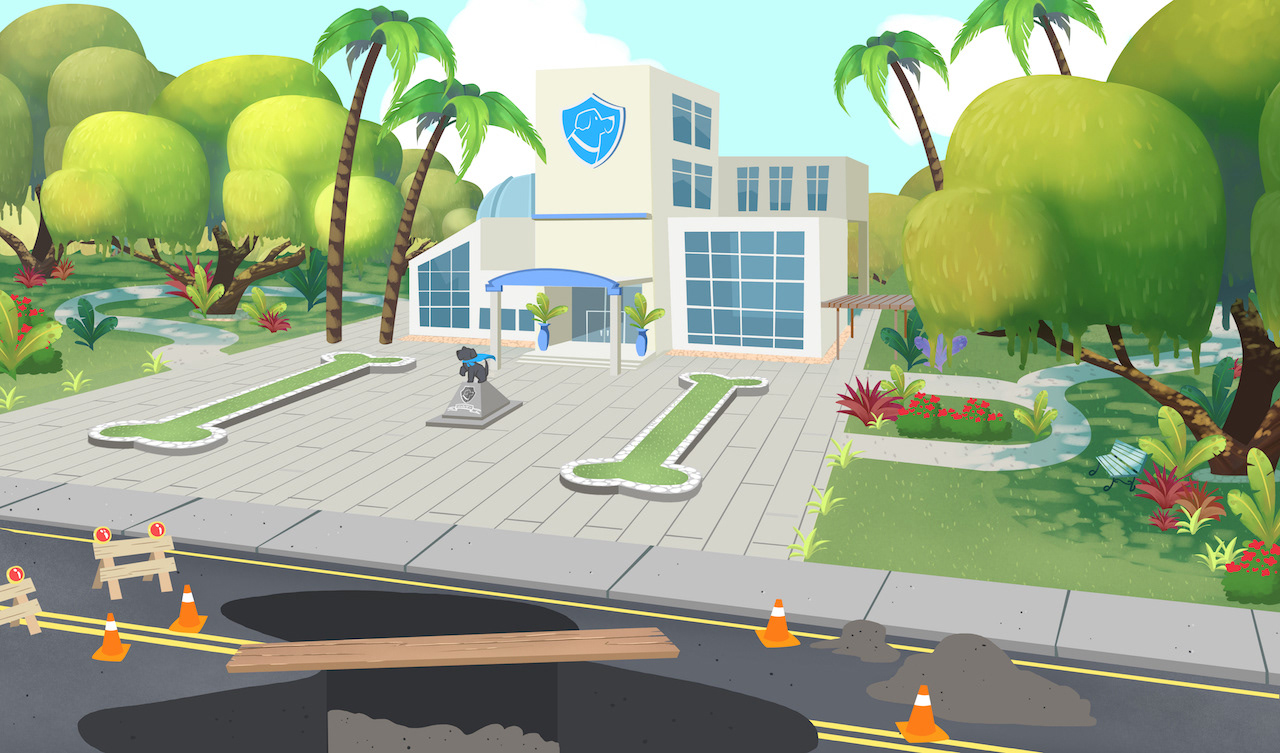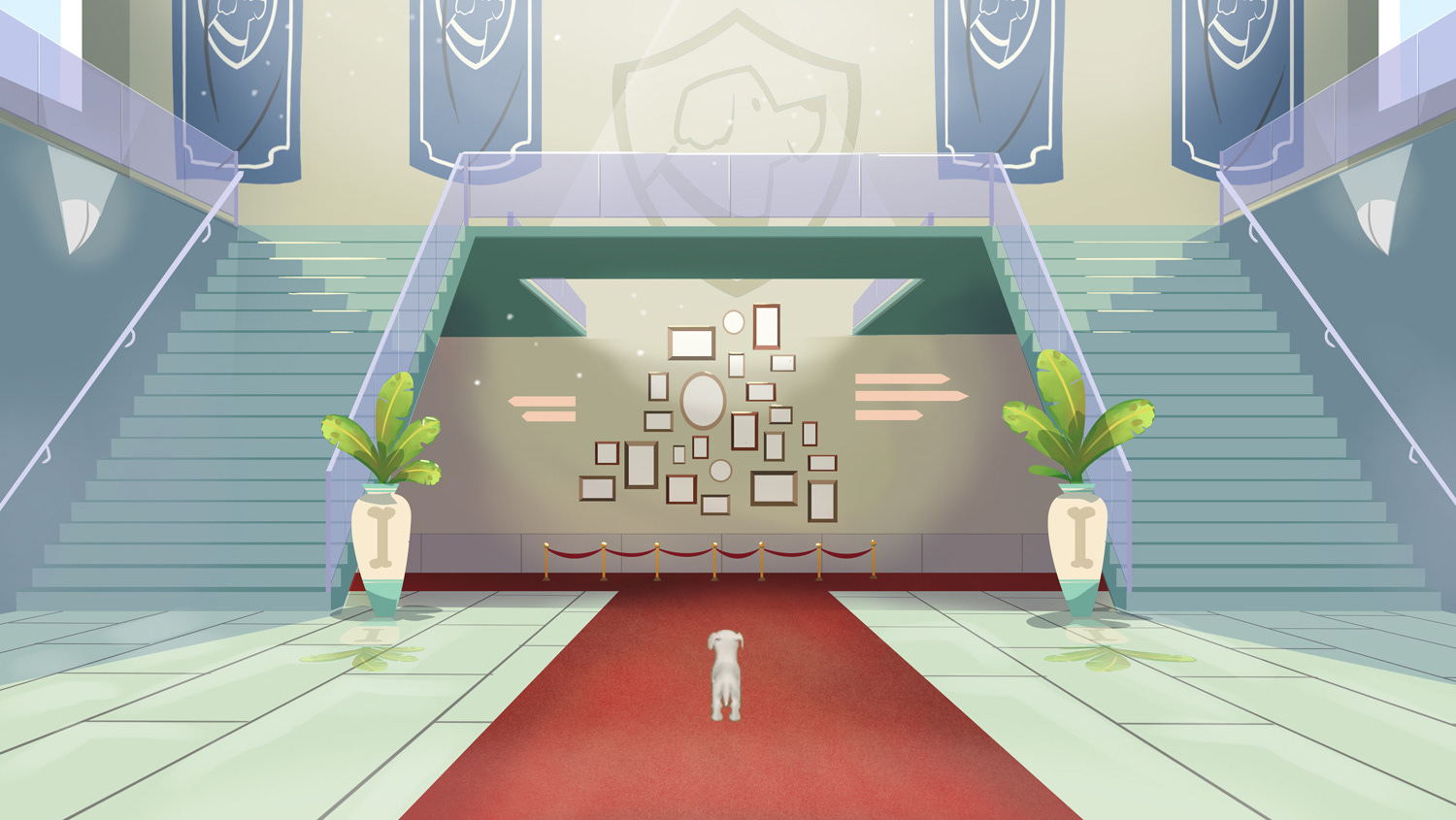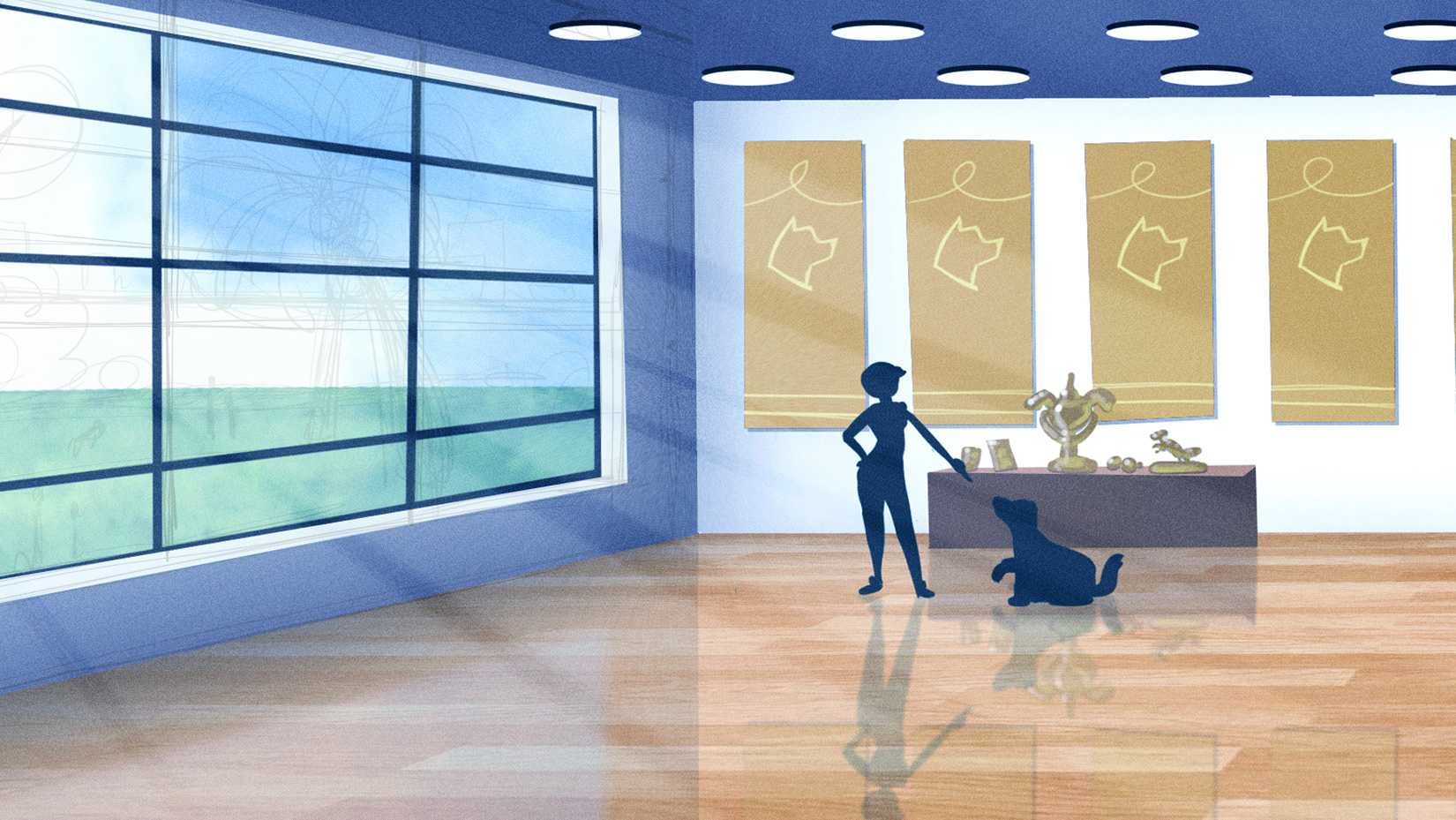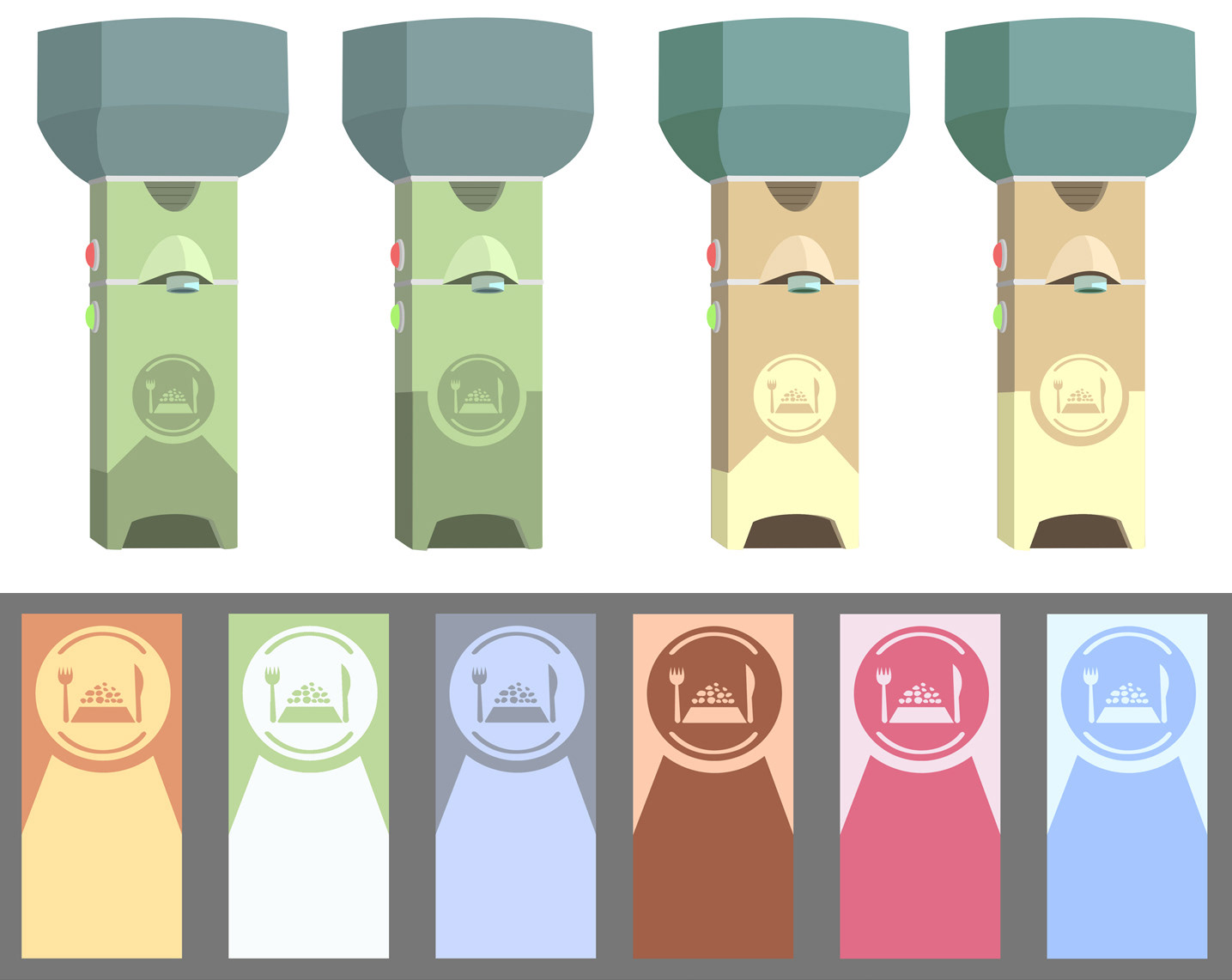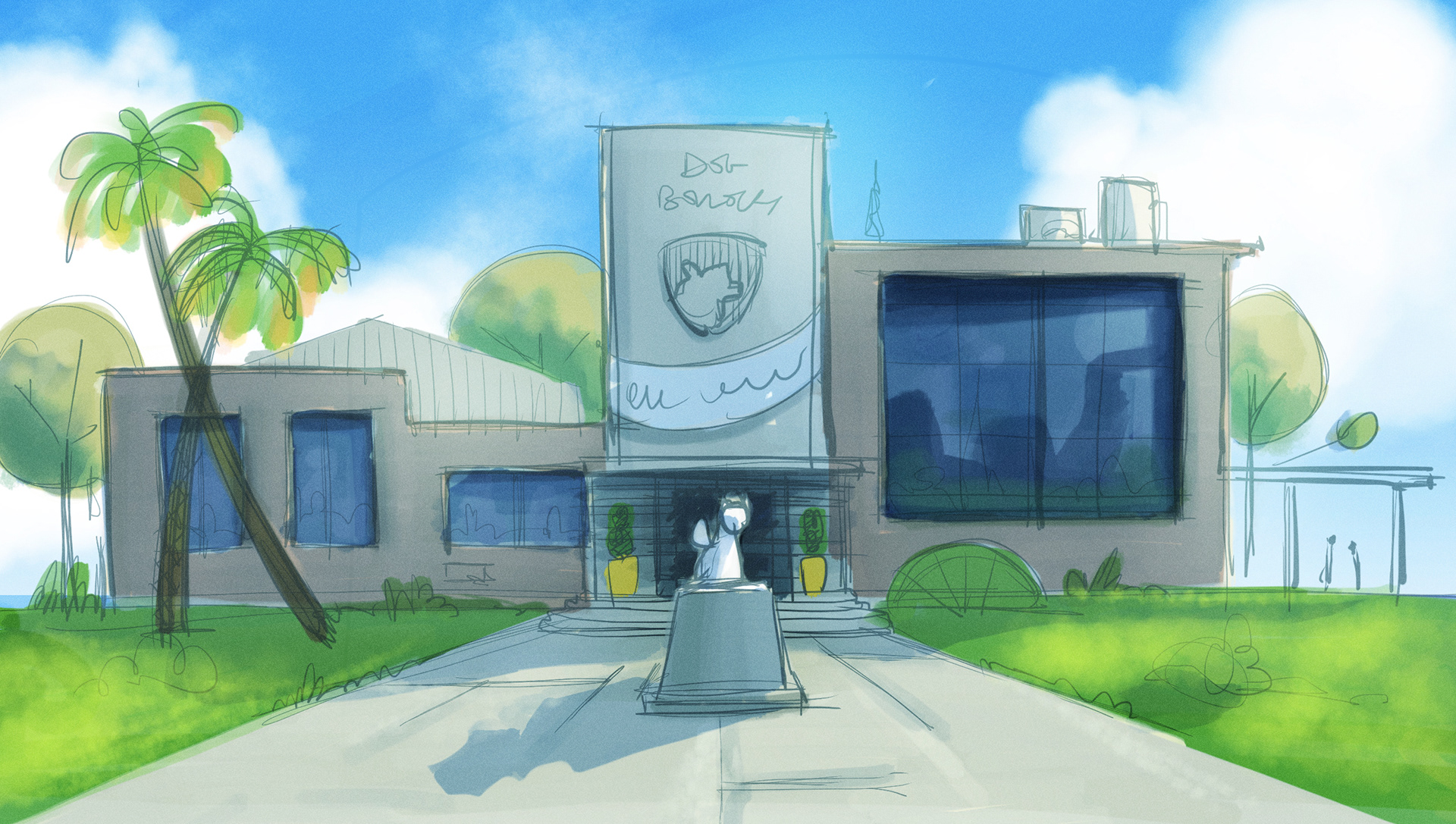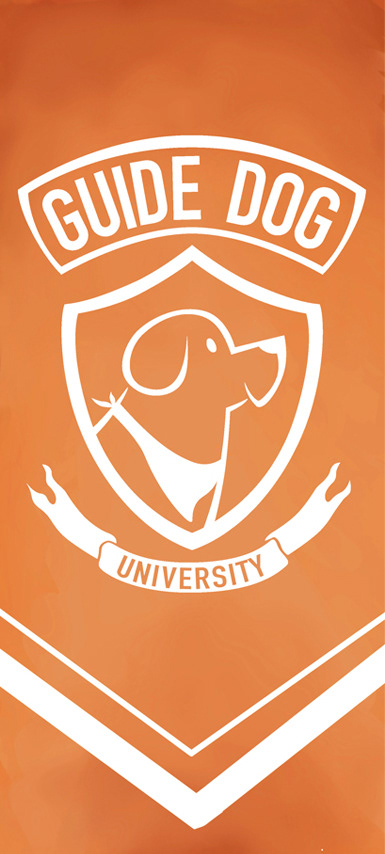 The next step was turning all the 2D designs into three dimensional assets, consisting of characters, sets and props, which need to be modelled, textured and shaded. Characters also need to be rigged, as well as some props, so the animators can bring them to life. This is where a mix of technical and artistic skills all come together with the common goal of telling the story in the most effective way.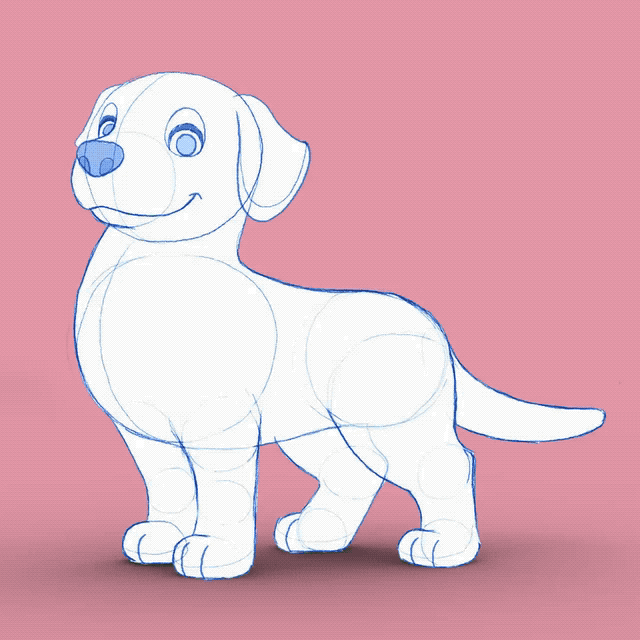 All of the above would go to waste if we didn't believe the characters. The animators took these static character models and rigs and brought them to life, making them move, breathe, think and feel, in a way that's relatable and appealing to the audience. With Pip there was no dialogue explaining the story, no voice over or subtitles, so it was all down to the character performances to get all the story points across in a clear and engaging way.
During the animation stage, it all looks visually quite dull, because our assets need to be light and responsive for the animators. Once each shot is approved in animation it goes into lighting, where the lighters use virtual lights to make everything look great. They then prepare all the render passes so that the compositors can polish it further and take it to the next level, adding effects, atmosphere and matching the colours between shots.
Our client mentioned Joe Hisaichi as a reference for the music of Pip, so with that in mind, our composer Aurélien Vieira Lino wrote a beautiful soundtrack consisting of piano and a string quartet. Once the music was finished and approved, and even though it was sounding great already using virtual instruments, Aurélien decided we needed the real thing, so he gathered a proper string quartet and re-recorded the entire soundtrack using real instruments, it was the icing on the cake!
Client: Southeastern Guide Dogs
Executive Producer: Stacy Howe
Screenplay: David Kilgo, Richard Mather, Leslie Rowe
Animation Supervisor: Ferran Casas
CG Supervisor: Dani Buhigas
Character Design: Estrela Lourenço 
Matte Painting and Prop Design: Silvia Brujas
Storyboard & Animatic: Laura Portolés
Character Modeling: Andrea Giordano
Sets & Prop Modeling: Juan Carlos Nava Contreras
Textures: Ignazio Acerenza, Iaina Estrela, Andrea Giordano, Eva Prado
Character Rigging: Jorge Bellot
Animation: Toni Buenavida, Matthieu Poirey, David Rubio
Title Animation: Jorge Ribeiro
Grooming and Lighting: Dani Buhigas 
Compositing: Lionel Estivill, Cristian Martín, Carlos Navarro
Render Support: Daniel Carregado Fernández, Javier Fernández Carbal, Sergio González Sainz, Juan Ruiz Esteban
Music: Aurélien Vieira Lino
Sound Design & Final Mix: Bruno Oliveira
Piano: Aurélien Vieira Lino
String Quartet: Daniel Bolito, Rui Mendes Cristão, Raquel Merrelho, Cátia Alexandre Santos
Music Recorded and Mixed at: Estúdio Timbuktu
Animation Studio: Studio Kimchi
Special Thanks: Tongal, Colin Doncaster, Sofia Herman, Roger Torras, Fernando Viñuales Allué, Lulu Yang
Technical Partners: Peregrine Labs, Summus Render
© 2018 Southeastern Guide Dogs / Studio Kimchi